[ad_1]

We love using inspirational quotes to motivate and inspire students. The power of words just cannot be overestimated. Sometimes sharing the right words in the right moment can make all the difference. Here are some of our all-time favorite classroom quotes, as spotted on Instagram.
If you'd like even more classroom quotes, we publish new ones weekly on our kid-friendly site the Classroom Daily hub. Be sure to bookmark the link!
1. Be the leader in a school of fish.
2. Be a pineapple. Stand tall, wear a crown, and be sweet on the inside.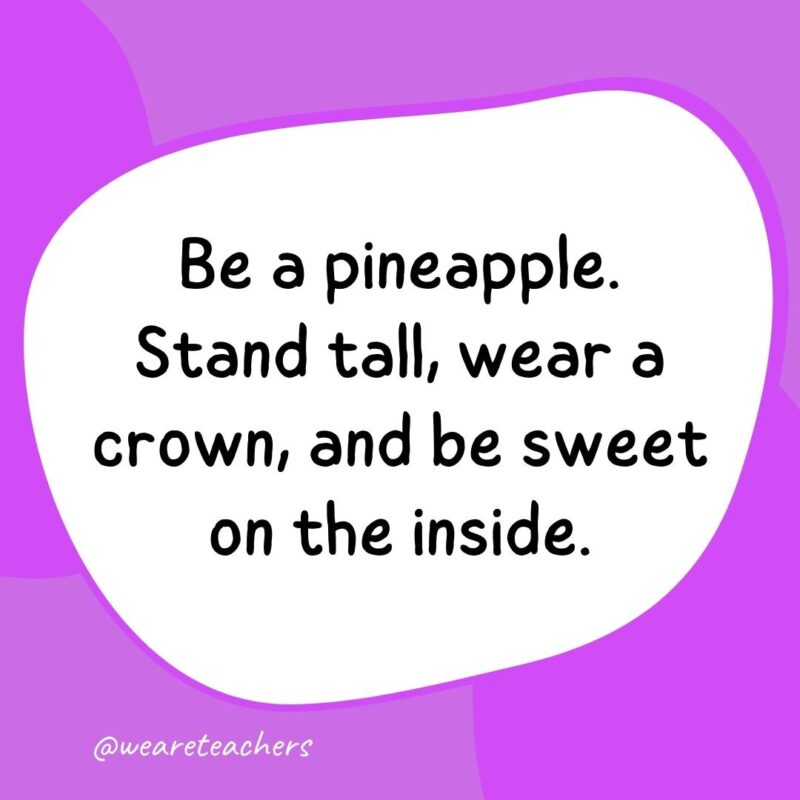 3. Never let the fear of striking out keep you from playing the game.


[ad_2]

Source link